Students at Ormond Primary School have many opportunities to develop leadership capabilities throughout their years at primary school.
Junior students are encouraged to represent their classmates as Student Representative Council members; and weekly Student Values Spotters are provided with the opportunity to model and identify values as they come alive in the playground.
Senior students can become trained Peer Mediators who promote positive conflict resolution during playtimes and our Buddy Program promotes cross-level mentoring and kinship.
Year 6 students engage in a extensive Leadership Program which fosters independence, organisation and initiative as students perform as ambassadors within the Arts, Sport and Athletics, Culture, STEAM, Multimedia, the Student Representative Council, Environment and Sustainability.
All selected students develop exceptional skills in public speaking and time management through the running of weekly assemblies and the hosting of special guests, tours and regular school wide events.
All Year 5 students participate in the Prep/Year 5 Buddy Program, which is a highlight of their primary schooling.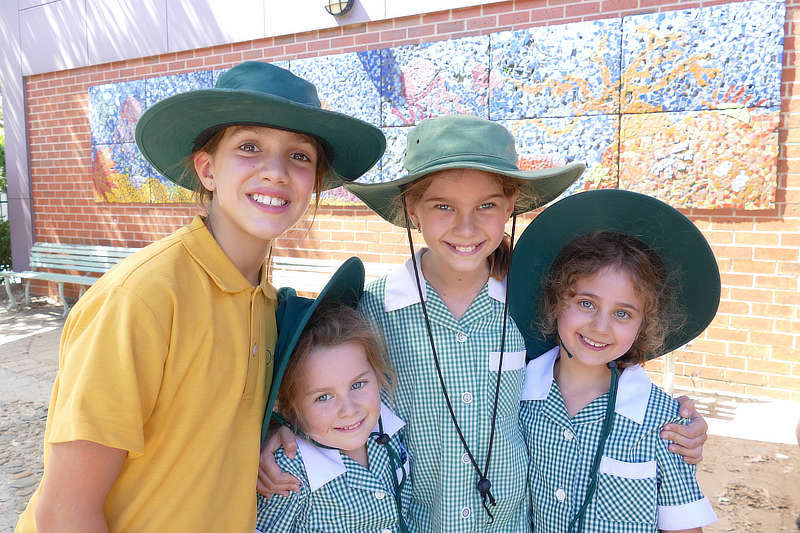 Student Representative Council
We are committed to developing student voice and agency, enabling our students to be active contributors in the learning and decision making throughout our school. To support this, each year we have a passionate group of students from Foundation to Year 6 who are elected by their peers to our Student Representative Council (SRC). They meet weekly to discuss and implement tasks and initiatives related to school improvement.
SRC members represent their class and play a vital role in ensuring the voice of all students is heard. They are empowered to develop their agency and make changes throughout the school. Members are given opportunities to collaborate and make decisions with adults around what and how they learn. They are also given the opportunity to meet with the School Council to share the voice of the students with the wider school community.
Some initiatives driven by the passion of the SRC include: 'Wear Pink for Mother's Day' to support Breast Cancer awareness and running a Food Drive, helping refugees in need and organising school wide clubs and activities, such as Chess Club, Craft Club and zumba dance sessions.
We are committed to developing a positive culture of 'Digital Citizenship' where there is a shared understanding of how to act appropriately and responsibly around technology.
We equip all students with the skills for working with and harnessing the full potential of technology and online environments.
Ormond Primary School teaches whole school eSmart practices from the Victorian Department of Education and Training (DET), Australian Council Media Authority (ACMA) and through guidance from the eSmart program (an initiative of the Alannah and Madeline Foundation).
We work in close partnership with parents and guardians to ensure consistency between school and home regarding best practices around the appropriate use of devices, protection of personal information and positive online behaviours.
Our school's social and emotional wellbeing framework develops knowledge, understanding and skills to enable students to recognise and express their emotions, build resilience and forge diverse and collaborative relationships.
Through a wide range of initiatives, we ensure every child's wellbeing is central, from Foundation right through to Year 6. These include:
Ormond Values Program
Global Citizen Awards
Brain food and healthy lunch boxes
School wide expectations for positive behaviour
'Bullying No Way' Anti bullying Programs
eSafety and healthy screen time teaching resources
Resilience, Rights and Respectful Relationships program
School wide mindfulness and restorative practices
Individualised student support plans