Ormond Primary School provides a high-quality education through a relevant and stimulating curriculum in a secure and nurturing environment.
Learning Programs
Our school is guided by the Victorian Curriculum. These standards describe what it is essential for all students in Foundation to Year 10 to achieve in Victorian Schools. They are designed to engage students, build confidence, offer varied approaches to learning, and challenge them to achieve and exceed their potential.
Pedagogical Models
Ormond Primary School has four very clear pedagogical models which outline the expectations for each priority area of the school. These continue to be reviewed and updated by our professional learning action teams.
PrimaryConnections 5Es lies at the heart of our program and is an inquiry-based teaching and learning model.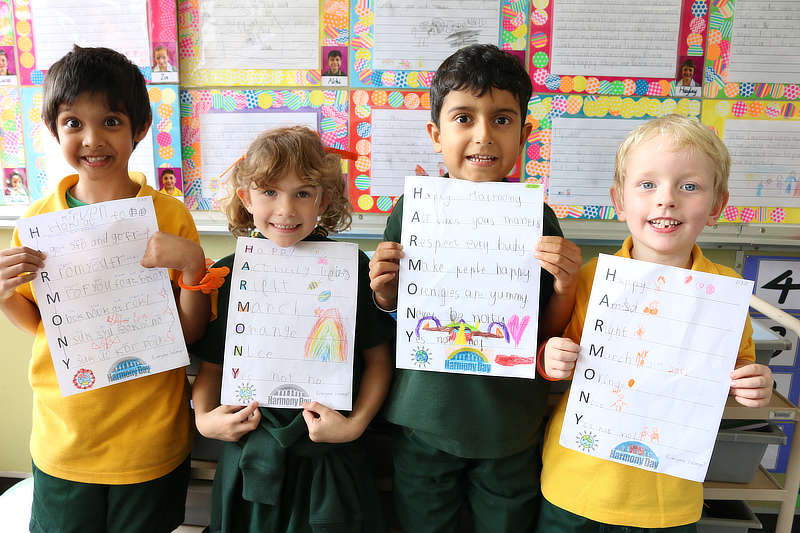 Literacy & Numeracy
The essentials
We believe in building strong foundations in Literacy and Numeracy. These are our core programs and essential skills in these key areas are taught as a platform for future learning.
Literacy starts with a strong connection to oral language development and incorporates fundamental building blocks such as phonics and phonemic awareness.
It builds up to Reading, Writing, Speaking and Listening and extends to Grammar, Punctuation and Spelling.
Mathematics learning occurs through explicit teaching of skills and understandings within a differentiated curriculum based on individual student learning needs.
We strive to nurture and improve Mathematical Understanding, Fluency, Problem Solving and Reasoning which is fundamental to the development of mathematical thinking and growth.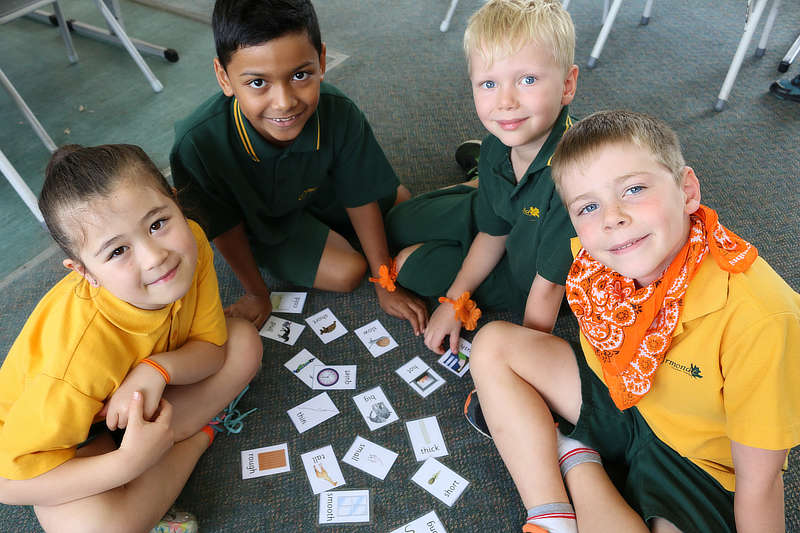 We are committed to embedding quality STEAM (Science, Technology, Engineering, Arts and Mathematics) teaching and learning opportunities into the curriculum from Foundation to Year 6. Students develop their skills in thinking scientifically and logically, whilst problem-solving and collaborating to create solutions to problems.
In our brand new, state-of-the-art STEAM centre, our students can work with a range of equipment, allowing them to develop STEAM skills that set them up for success in secondary school and as they enter an ever-changing workforce.
Through our Visual Arts program, students make and respond using visual arts knowledge, understanding and skills to express themselves and make meaning of the world around them.
We engage students in a journey of discovery, enjoyment, imagination, experimentation and problem-solving, whilst supporting them to view the world through various lenses and contexts.
They learn about the significance of visual arts histories, theories and practices and explore and respond to artists and designers as well as their own artworks.
The Arts are unique, expressive, creative and communicative forms that engage students in critical and creative thinking. In every society, the Arts play a pivotal role socially, economically and culturally.
Learning in the visual arts also assists students to develop understanding of world cultures and their responsibilities as global citizens.
Ormond Primary School's Physical Education program aims to develop positive attitudes to physical activity through learning new skills and knowledge, whilst having fun. It helps students to build fitness, agility, strength and coordination through a broad range of activities, including:
fundamental motor skills
swimming
cross country
athletics
outdoor adventure activities
gymnastics
hockey
netball
basketball
tennis
soccer
football
bike education
There is an emphasis on developing sportsmanship skills, resilience and learning how to be a team player. Students learn to problem solve and communicate positively together, through a variety of team games.
Foundation to Year 1 students engage in a Perceptual Movement Program. This program builds coordination, balance and tracking skills necessary for reading and writing as well the enjoyment of play.
The Learn-to-Swim Program is available for all students from Foundation to Year 6. Students in Years 3 – 6 are invited to try out for the Ormond Primary School Swimming Team, which competes in the annual Moorabbin District Swimming Carnival.
All students compete in the annual Cross-Country and Athletics carnivals, where they dress up in their house colours and demonstrate great house spirit.
We have a junior carnival at school for students in Foundation to Year 2 and a middle/senior school carnival held externally for students in Year 3 – Year 6. From the Year 3 – 6 carnivals an Ormond Primary School team is chosen to compete against other district schools.
A Bike Education Program is conducted for all Year 5 and 6 students. This program is well-supported by parent volunteers.
A weekly Interschool Sport Competition is enjoyed by all Year 5 and 6 students. The Summer Competition includes cricket, softball, rounders, hot shots tennis, tee ball and lawn bowls. The Winter Competition includes football, soccer, netball, volley stars and basketball.
There are weekly Ormond Run Club training sessions before school for students in Year 3 to 6.
Outdoor Education – Camps
We believe in developing the whole child through real world experiences.
From Year 3 to Year 6 all students have the opportunity to launch into a variety of natural environments and adventure activities as provided by some of the best camps Victoria has to offer.
We are passionate about raising up all students' self-esteem and confidence by activating their adventurous spirit and providing experiences for them to discover their true potential.
After returning from camp, we always find our students are happier, healthier, more connected to the natural environment and brimming with confidence.
Each week all students from Foundation – Year 6 are taught Korean by a multicultural specialist teacher. They are taken on a voyage through singing, dance, stories, video clips and role play. In doing so they develop literacy skills, oral fluency and learn about the Korean culture.
The Year 6 students connect with students from our two sister schools in South Korea via live hook-ups.
Our lively Performing Arts program is taught by classroom teachers and provides students from Foundation to Year 6 with the opportunity to try out their talents with singing, instrumental music, dance, drama and performance.
In addition, skilled practitioners teach a range of performing arts including circus skills and contemporary dance.
OPS Soiree
The annual School Soiree provides an opportunity for all classes to showcase their talents to students, teachers and parents (COVID permitting).
Four School Soiree performances are held, one each for:
Years 5 and 6
Years 3 and 4
Years 1 and 2
Foundation
Music lessons
Private music lessons for a range of instrucments are available for families who wish to take these up. Please contact the school office for further details – 03 9578 1327 or ormond.ps@education.vic.gov.au
At Ormond Primary School we work tirelessly to provide students and their families with detailed and timely information on their learning progress and how they will be supported to grow.
Our formal reporting and assessment processes are designed to help parents understand how to access information about their child's academic progress.
This complements ongoing personalised conversations during class time, to ensure our students are always receiving advice on how they can continue to develop key knowledge, skills and the disposition to enable learning.
In mathematics, we use ongoing formative assessment to identify the specific learning need of our students. This ongoing assessment provides up to date growth for each student within a mathematical concept. Summative assessment at the beginning, middle and end of the school year enables teachers to intervene so that each student demonstrates growth over the school year. Both assessments inform the mid and end of year reports provided to parents.
Academic reports are distributed electronically in June and December each year and help parents track their child's learning and development across the curriculum.